Tripawds is a user-supported community. Thank you for your support!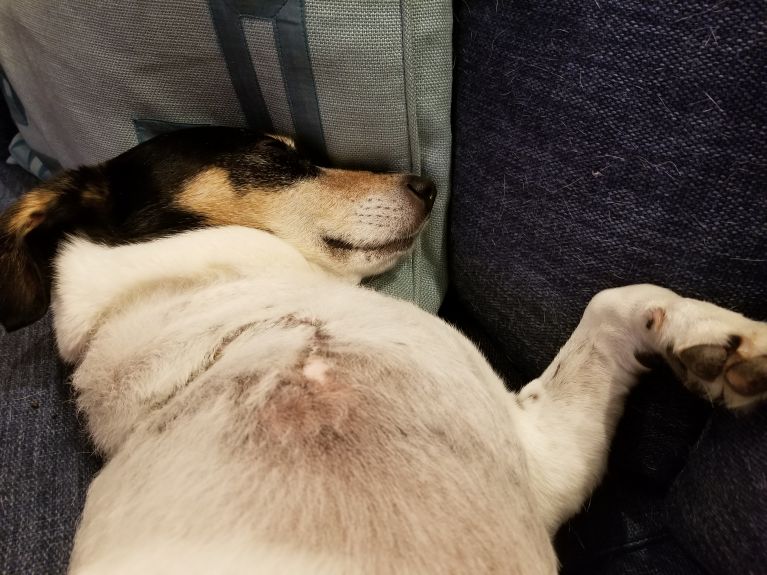 so, today I finally hit the halfway point in Buster's 18 sessions of radiation. I knew this was going to be a slog and it really is. Going to the vet every day and having my pup put under anesthesia every day is not the best time for me or for him. Also, I have now heard him twice do kind of a weird cough I've never heard before, because he's being intubated every day and that can start to irritate his throat a bit. They did warn me about this, and so far it hasn't been bad at all.
i may finally be starting to see the slightest redness at the radiation site, I've been in a little bit of denial about that, but he is likely to get a pretty significant burn there which is likely to start showing up pretty soon.
but so far, Buster is still doing very well. Groggy and a little anesthesia drunk for a short while after he gets released to me. His eyes also look a little slimy when they bring him out, because they put a lubricant on them so they don't dry out because they don't fully close while he's in anesthesia.  but then good energy and mood the rest of the day. He still likes the farm. We're back at my house tonight and he seems happy in his spot on the couch.
9 sessions down and 9 to go!