Tripawds is a user-supported community. Thank you for your support!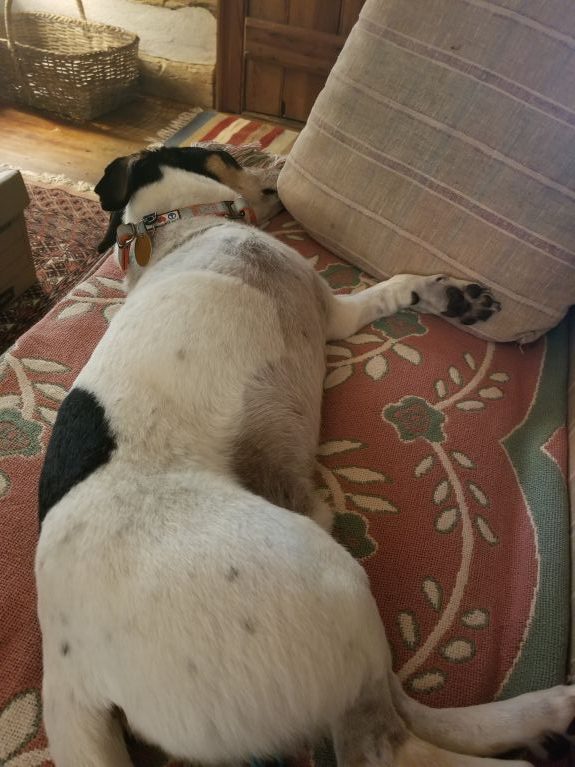 This morning Buster had his cardiology appointment to figure out why he had a heart rate drop and some arrhythmia last week during anesthesia.  So we went down the street from the oncology office to the cardiologist office, and they did an echocardiogram.  This didn't require anesthesia, just a vet tech holding Buster lying down.  Buster was displeased, but resigned to this latest indignity.
It was weird to see Buster's heart bouncing around up on the screen.  He had some normal age-related deterioration, and a mild heart murmur, but this appointment was good news — no serious abnormalities or issues.  A minor tweak to his anesthesia regimen to prevent a recurrence.
Then we went straight to the oncology center for his fifth radiation session.  It went fine, they employed the new medication protocol, and this time he had no heart issues.
We are back at the farm and Buster is taking his midday nap to recovery from the morning's unpleasantness.